2 Amazing Shows, Sunday, November 3, 2019
Magic Camp Matinee, Family Fun Show — 2:00 pm
The Big Show, An Evening of Magic and Illusion — 7:00 pm
Presented at the lavish and historic Scottish Rite Theater in Austin, proceeds will benefit the Fantastic Magic Camp scholarship program and the Texas Association of Magicians.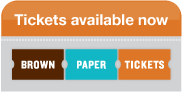 Don't delay. Time is running out to get your tickets!
Magic Camp Matinee
Family Fun Show – 2:00 pm
This fun-filled show has magic, music, juggling, comedy, story telling and audience participation that is designed especially for children and the grown-ups who love them. Kent Cummins started Fantastic Magic Camp in 1993, the year that he turned fifty, and he has performed more than 200 shows for the camp. This special one-time-only expanded show will feature many of Kent's favorites, including some routines never before seen at Fantastic Magic Camp!
Magic Camp Director "Peter the Adequate" is Master of Ceremonies.
Special guest performer: Kent's granddaughter, "The Amazing Adele!"
$12 for children 12 and under, anyone else is $24.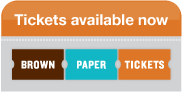 The Big Show
An Evening of Magic and Illusion — 7:00 pm
Take a magical journey through Kent's life as a magician, showcasing some of his favorite illusions from throughout his 70 years as a magician (full time since 1986).
Kent's first show for a real audience was in 1952, in his home town of Del Rio, Texas. His first paid performance was the very next year, for the Junior Modern Woodmen Club in San Antonio. Kent won his first trophy as a magician in 1960 (and his second in 1961!), and has performed throughout the Unites States, Canada, Europe, Asia, and New Zealand.
Master of Ceremonies is Kent's long-time friend, "Peter the Adequate."
Special guest performers include Carolyn Kim, "The Amazing Adele," Ray Ray the Rabbit…and perhaps others!
(Also, by special request…Kent promises to tell "The Juggler Joke.")
All seats are $47…and everybody gets a free souvenir magic wand!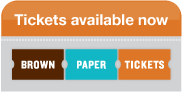 VIP UPGRADE SPECIAL
SOLD OUT
Kent's Close-up Magic Cabaret — 6:00 pm
LIMITED TO JUST 50 PEOPLE WHO LOVE MAGIC!
See magic that happens in your hands and right before your eyes…close up and personal. Kent has picked out half a dozen of his favorite routines that are too small to perform on stage, but too amazing to not perform at all!
Donations
If you are unable to attend, but would still like to contribute, you can make a donation of any amount which will go directly to the Fantastic Magic Camp scholarship fund.